Our Walk-in Clinic is open from 9-11 am and 1-3 pm for injuries and fractures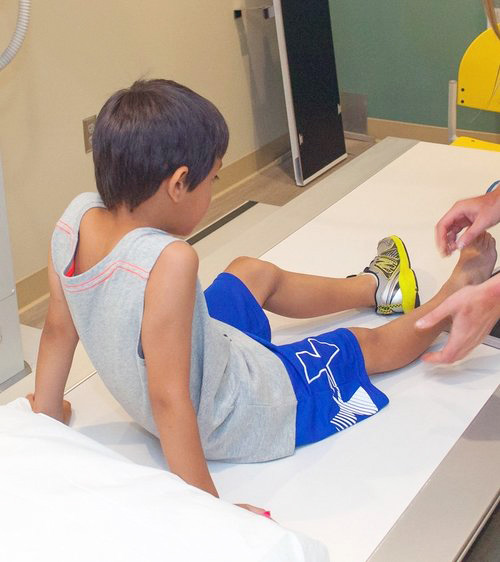 Our Walk-in Clinic is similar to an Urgent Care faclity, but focuses on acute (within 10 days) orthopedic injuries for the immediate care of your child to the age of 16.
Be evaluated and treated by a trained orthopedic specialist
Avoid expensive hospital/Urgent Care/ER facility fees and co-pays
Avoid unnecessary ILLNESS exposures and long ER wait times
No appointment necessary
No Primary Care referral needed
We will obtain X-rays in the clinic at the time of visit if necessary; however, if you have already had them taken at another facility, please be sure to bring them to our walk-in clinic to avoid possible additional time, cost and exposure.
For all other appointments, follow-up care instructions, non-acute/chronic pain or injury, and patients transferring to our care, please call us at 913-451-0000.
Your Visit to the Walk-in Clinic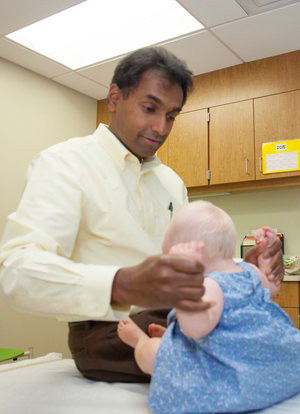 You can fill out the demographic forms in advance by downloading the new patient registration forms, or complete them when you arrive to the Walk-In Clinic. Our reception area has plenty of seating, reading materials and toys for your children to play with while you complete any necessary paperwork.
You and your child will be escorted to an exam room where you will meet with one of our experienced team members. If your child has already had x-rays, we will review them. If your child has not had x-rays, he or she will be examined and if x-rays are necessary, they can be obtained right in our office.
After completing any necessary imaging along with an exam, we will provide you with a recommended course of action best suited to aid and maximize your child's recovery. Casting or splinting can be done in-house with options for waterproof casting. Any followup appointments, if applicable, will be scheduled upon check-out. We look forward to providing you excellent, efficient, convenient and timely service!