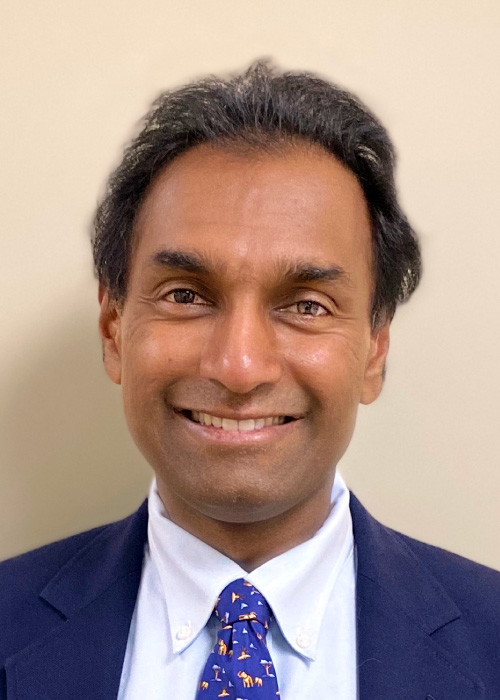 Ganesh G. Gupta, MD, specializes in pediatric orthopaedic surgery and treatment for movement disorders such as cerebral palsy, pediatric stroke, and toe walking. His innovative basic science approach treating cerebral palsy and other movement disorders is personalized for each patient and family. He performs minimally invasive surgery on the hips, knees and legs. Patients are referred to him specifically for botulinum toxin injections (Botox, Dysport) for cerebral palsy. Dr. Gupta uses ultrasound, fluoroscopy, and muscle stimulation to accurately perform botulinum toxin injections. Through these techniques, Dr. Gupta has helped patients reach their health and life goals for independent function. Dr. Gupta blends cutting-edge science with traditional and holistic approaches, leading to optimal results for patients.
He also specializes in hip disorders, fractures, leg length discrepancies, and the Ponseti method for treatment of clubfoot.
During Dr. Gupta's 15 years with the US Army Reserves, he served with the 101st Airborne division in Iraq in 2003 and with the 82nd Airborne in Kosovo in 2001. He traveled with Kansas City's Medical Mission Foundation performing surgeries in Guatemala. He also volunteered to serve Haitian earthquake victims across the border in Dominican Republic.
Dr. Gupta is a Board Certified Pediatric Orthopaedic Surgeon. He is a graduate of the 6-year Program at Missouri-Kansas City School of Medicine. He completed his internship and Orthopaedic Surgery Residency at the University of Kansas City-Wichita and St. Francis Regional Medical Center, Wichita, Kansas.
Following Residency, Dr. Gupta, completed his Pediatric Orthopaedic Fellowship at the Alfred I. DuPont Institute in Wilmington, Delaware.
Dr. Gupta can relate to busy family schedules as he and his wife raised two daughters. He believes being a parent has helped make him a better pediatric surgeon!